A lucky day to take a day off from work.
December 15th, 2008, 1:48pm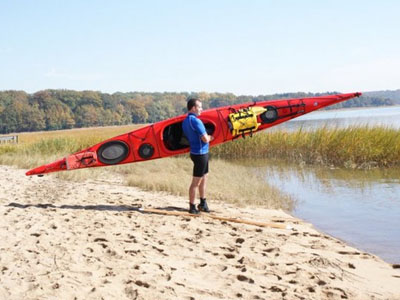 I am using up the remaining vacation days as the year ends. Wouldn't you know it... Today was the perfect day to take off. It's December 15th and the temperature hit the high 50's yet no rain!!!! I quickly mounted the kayak to the car and took off like there was some kind of emergency evacuation to abandon the mainland. I headed to the Nissequogue River and paddled for an hour. I could have stayed out all day but I had other appointments scheduled for the day. It was really nice to recharge my batteries as I paddled out there and took in the serene atmosphere. Not a sole in sight except for two fisherman taking a chance for some trout from the river's edge. I would rather be out at the Long Island Sound to feel some real waves but I am not geared up for that just yet this winter. But next year... Well, lets just say that I pray for some gills!
---
More Articles...