About Me
August 22nd, 2008, 10:05am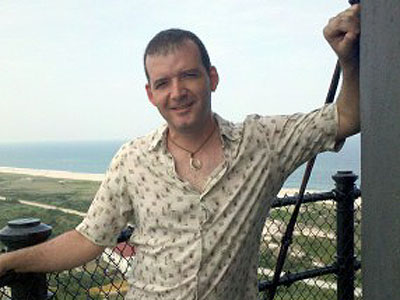 My name is Frank Durante. A kayaker living here in Long Island, NY. My occupational expertise has been a diverse blend. Over 20 years professionally occupied in the IT industry as a programmer, Director, and network administrator. Concurrently employed for over 12 years as a mechanical engineer and 10 years as a graphic designer/3d animator. A few other hats here and there along the way too. Ultimately, my history of employment has led me to a poised blend of expertise. Whether it be for the web or a an embedded circuit, I love to program. I am a computer geek at heart.
I was born and raised in Long Island, NY, with a passion of the beach and the fruits hidden within. Although I was born in the USA, I was the first in my family to be born here. I am of Italian decent. Sicilian to be exact. Therefore the love of the sea is embedded within my DNA. From boarding on the waves, to fishing, to just tanning, the beach has been a part of my life during my more youthful years. In fact, during my history of dating, my first question was always "Do you like seafood?"
Somewhere along the lines of "growing up", I lost touch with the sea and the bodies of water within Long Island. It is now, that I have found my way back to the water that called me so much in my more youthful years.
Some additional tidbits about me...
I loved camping and plan to bring this back into my life and share it with family & friends.
I have been a computer addict since 1982 as I enjoyed the pioneering PCs such as the Commodore Vic-20,Pet, Timex Sinclair, etc... I love DOS, UNIX, and of course... Linux.
I used to be a long distance runner. Enduring my daily 10 mile a day jogs. Sometimes 20 miles (while practically tasting blood in my breath!). I don't think I can endure this anymore! Who knows.
Miss our good 'ol 80's style night clubs and industrial clubs.
Played the violin for several years up to a professional status very early in life only to realize girls liked guitars and not violins. I dumped the violin and moved on. Hormones won.
Taught 3D Studio and AutoCad for a short term in SUNY Farmingdale. I loved that experience.
Worked on mechanical designs for hybrid electric buses and trucks along with circuit board layout designs. One of my many tangents of employment.
Created 3D animations for both private business use and public TV production.
That's it for now. Learn more about me as I post my new life of kayaking. Start with my first time experiencing a kayak here
---
More Articles...