Always check the tide chart!
August 26th, 2008, 11:27pm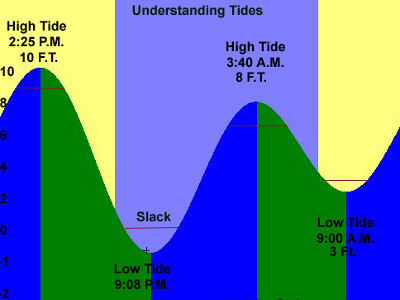 Saturday, August 23rd. 10:30am, I just returned from a nice breakfast with my daughter and I am anxiously looking forward to taking the kayak to the Nissequogue River. Unfortunately, I forgot one very important factor...the tide. The one time I forget to check the tide, and i get there at low tide. The water is 6" high on the average with a few areas that I had to roll across the river bed. A lousy experience but not a loss. I got to enjoy watching the ducks and swans ravage through the river bed for food and relax in the tranquility the river has to offer.
Lesson of the day? Check the tide charts! Next time it is this low, I will go to the Nissequogue bluffs instead. Well, Wednesday is just several minutes away and I am ready for my second Twilight tour offered every Wednesday evening, with the fellow paddlers, at the Amityville docks for another trip on the Great South Bay. One of these days, I need to bring a waterproof camera with me. Ciao, Frank
---
More Articles...