Time for a second Kayak.
December 07th, 2008, 8:03pm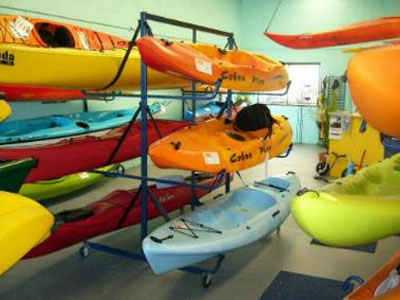 Hello All.
It's been a while since my last post. Winter came in way too early this year! Looks like there is an indian summer coming up this week but it will be raining. Anywho, I have been keeping myself busy browsing for my next Kayak. This time it will be a 17ft Sit-in model. I have my eyes set on the Wilderness Tempest or the P & H Sirius model (Glass of course). Some of you know me enough to know that I never use credit cards. Particularly for a luxury item that is strictly a "want". Therefore, I am saving up through this winter to budget myself a top notch kayak. No... Not Kevlar. I'll go Kevlar when I retire and need to lighten the load a bit.
No sense in buying a wetsuit yet. I'll leave that for a purchase late in the fall of 2009. This way, I can save up all of the money towards the boat. It means I won't been kayaking this winter but it also means I will be kayaking in style next spring! A step closer to my first goal of kayaking across the Long Island Sound.
---
More Articles...