---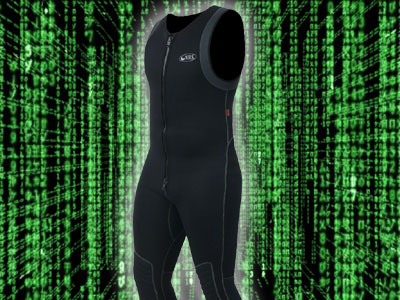 April 7th, 2009 @ 11:01pm
It's been months after my last blog entry and I have much to report. It was December 27th, 2008 when I last put in my kayak as the winter began to take full reign over the season. It was a warm 61 degrees and I knew it would be my last entry into the water for the winter. Since then, I have been preoccupying my kayaking fix with endless hours of window shopping online for gear and a new kayak. On top of that, I have been working on a new website and making plans for the year as far as camping and kayaking. Spring has finally come upon us, the last drop of snow has fallen, and so have the prices of all Kayaks! To start preparing for the season, I attended the infamous Jersey Paddler's annual PaddleSport event. It was my first attendance to this event. Not impressive as I anticipated but none the less, it was well worth the visit. I picked up a new NRS farmer wetsuit and a 25 gallon drybag. Nothing to serious. My intent was to buy my next kayak here. Unfortunately, PaddleSport was focused towards composite glass and kevlar boats or simply... Read More
---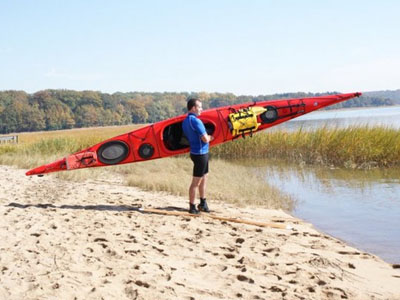 December 15th, 2008 @ 1:48pm
I am using up the remaining vacation days as the year ends. Wouldn't you know it... Today was the perfect day to take off. It's December 15th and the temperature hit the high 50's yet no rain!!!! I quickly mounted the kayak to the car and took off like there was some kind of emergency evacuation to abandon the mainland. I headed to the Nissequogue River and paddled for an hour. I could have stayed out all day but I had other appointments scheduled for the day. It was really nice to recharge my batteries as I paddled out there and took in the serene atmosphere. Not a sole in sight except for two fisherman taking a chance for some trout from the river's edge. I would rather be out at the Long Island Sound to feel some real waves but I am not geared up for that just yet this winter. But next year... Well, lets just say that I pray for some gills!
---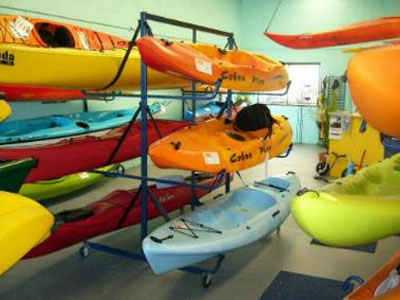 December 7th, 2008 @ 8:03pm
Hello All. It's been a while since my last post. Winter came in way too early this year! Looks like there is an indian summer coming up this week but it will be raining. Anywho, I have been keeping myself busy browsing for my next Kayak. This time it will be a 17ft Sit-in model. I have my eyes set on the Wilderness Tempest or the P & H Sirius model (Glass of course). Some of you know me enough to know that I never use credit cards. Particularly for a luxury item that is strictly a "want". Therefore, I am saving up through this winter to budget myself a top notch kayak. No... Not Kevlar. I'll go Kevlar when I retire and need to lighten the load a bit. No sense in buying a wetsuit yet. I'll leave that for a purchase late in the fall of 2009. This way, I can save up all of the money towards the boat. It means I won't been kayaking this winter but it also means I will be kayaking in style next spring! A step closer to my first goal of kayaking across the Long Island Sound.
---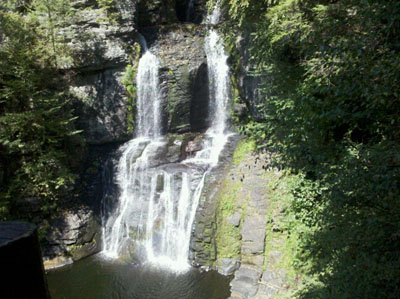 October 21st, 2008 @ 8:55pm
Only a few months of Kayaking and these past few weeks without it is giving me the case of the blues. The cold weather is sneaking up on me and I am not geared up for it just yet. Literally. For this reason, Kayaking has been halted unless a pleasant Indian Summer kicks in. Fingers cross. The good news is that I am slowly buying cold weather gear but I have yet to pickup a decent wetsuit. During this absence of kayaking, I prepared for another event... CAMPING. Me and two friends headed up to the NJ/PA border at the Delaware watergap. It isn't kayaking but at least I got to enjoy the great outdoors and some exercise as we hiked a 4 mile trail of an Appalachian trail at a 3 mph pace. (8 miles total there and back). A little cool this time of year up there (60's in day, 27-32 at night) but I'd rather bundle up a little more than to deal with mosquitoes and sweat. Camping overall was definitely relaxing. We cooked over a traditional Croatian Sac. An amazing outdoor cooking vessel. Well. Not much to note about kayaking. Hopefully that will change when I... Read More
---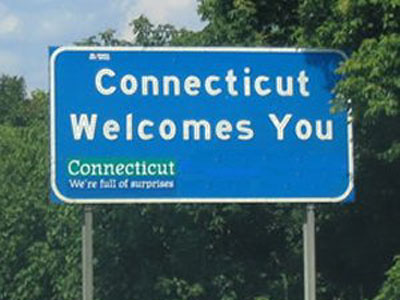 September 21st, 2008 @ 11:06pm
Today was the first time I kayaked outside of New York. That's right. I tried some place other than Long Island. I put in my kayak at Calf Pasture Beach Park by Norwalk Islands in Norwalk, Connecticut. I joined my cousin and set out into the waters around 8:45am. A decent start with the water quite motionless. It was as if paddling in a pond only disturbed by the occasional frog. Plenty of sites to see but one worth noting is that of the Doe we spotted crossing from island to island. Yes, I know horses can swim and so can dogs but a Deer? It never crossed my mind. (See photo below.) The Deer is in the middle of the photo in the water. That's right...Just his head is above the surface. The deer had quite some speed going and it seemlessly galloped out of the water and out of sight into the island. I've been told that it is mating season so it is likely this deer is taking some extreme actions to find a mate. Later in the afternoon we started to prepare for some fishing. My cousin informs me that this area is known for some... Read More
---