---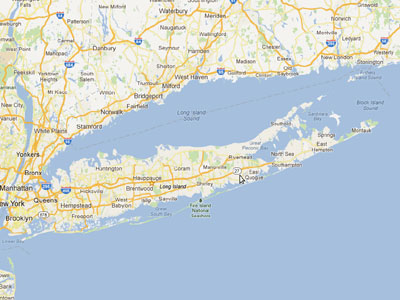 September 3rd, 2008 @ 12:30pm
Although it will always need fine tuning, the Touring Map is complete. I decided to go about this in a unique way. I created an SQL database consisting of everything from points of interest, to visits to the points of interest, waypoints per visit, time in, and time out. With that I developed a program to display the data in html format and calculate distance traveled and time spent in the water. Obviously this opens many possibilities for future options. I use Google Maps API to display markers of the points of interest where I have been along with a polygon drawing my waypoints to show exactly where I have gone. All this dynamically rendered on the fly. I may create a branch of this for members to use for their own purposes. Something to consider. Click on the Touring Map (see on left panel) and see for yourself. It's Wednesday once more and I have a twilight tour to catch this evening! Bye for now.
---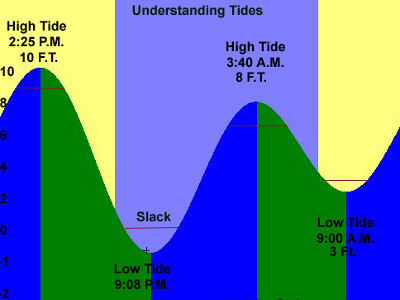 August 26th, 2008 @ 11:27pm
Saturday, August 23rd. 10:30am, I just returned from a nice breakfast with my daughter and I am anxiously looking forward to taking the kayak to the Nissequogue River. Unfortunately, I forgot one very important factor...the tide. The one time I forget to check the tide, and i get there at low tide. The water is 6" high on the average with a few areas that I had to roll across the river bed. A lousy experience but not a loss. I got to enjoy watching the ducks and swans ravage through the river bed for food and relax in the tranquility the river has to offer. Lesson of the day? Check the tide charts! Next time it is this low, I will go to the Nissequogue bluffs instead. Well, Wednesday is just several minutes away and I am ready for my second Twilight tour offered every Wednesday evening, with the fellow paddlers, at the Amityville docks for another trip on the Great South Bay. One of these days, I need to bring a waterproof camera with me. Ciao, Frank
---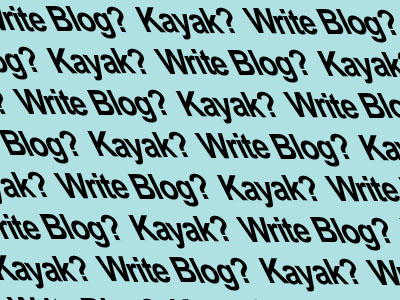 August 22nd, 2008 @ 12:43pm
I plan to program my own tracker so that you can see where I have been touring throughout Long Island, NY and hopefully further some day. This is obviously for my own purpose of seeing where I have gone but may also be of interest to some of you. Hopefully this won't take long to create as a side project.
---
August 22nd, 2008 @ 11:35am
The existence of this Blog has been established due to an awakening in my life that I must share. Aside from my biggest achievement, fatherhood, I have just found the most breathtaking addition to my lifestyle. It is Kayaking and I am hooked the moment I took my first stroke into the flat water. Obviously, many will find kayaking sporty and fun but I instantly found it to be "Home". I wanted so badly to get to the water for years. After all, I was born and raised on Long Island. I am surrounded by water! A boat is just too expensive this early in life so I repressed this yearning for quite some time. It wasn't until last month when I decided to get a raft. "Yeah! That's affordable!", I said to myself. And so I purchased a raft. It took 10 to 15 minutes to pump the air into this raft let alone any other preparations. The moment I sat in the raft, I was completely disappointed. This is not what I imagined at all. As I paddled, a gentleman passed by me with his, what appeared to be, a blue plastic kayak cutting through the water like... Read More
---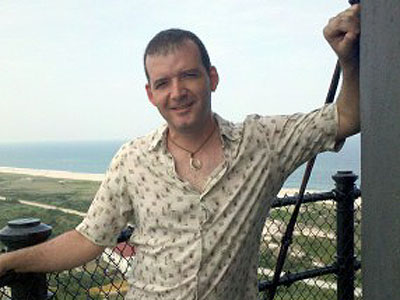 August 22nd, 2008 @ 10:05am
My name is Frank Durante. A kayaker living here in Long Island, NY. My occupational expertise has been a diverse blend. Over 20 years professionally occupied in the IT industry as a programmer, Director, and network administrator. Concurrently employed for over 12 years as a mechanical engineer and 10 years as a graphic designer/3d animator. A few other hats here and there along the way too. Ultimately, my history of employment has led me to a poised blend of expertise. Whether it be for the web or a an embedded circuit, I love to program. I am a computer geek at heart. I was born and raised in Long Island, NY, with a passion of the beach and the fruits hidden within. Although I was born in the USA, I was the first in my family to be born here. I am of Italian decent. Sicilian to be exact. Therefore the love of the sea is embedded within my DNA. From boarding on the waves, to fishing, to just tanning, the beach has been a part of my life during my more youthful years. In fact, during my history of dating, my first question was always "Do you like seafood?"... Read More
---